Autumn Equinox
24th September 2022 | Price: £130
Join our experts and celebrate the Autumn Equinox where light & dark are cast equally.
Juliette will be guiding you through all your yoga practices and Melissa with take you on a beautiful sound healing journey.
Arrival between: 8:30-9:15
Welcome tea: 8:30-9:30
Vinyassa flow yoga: 9:45 -11:00
Morning break tea with a nutritional snack: 11:00-11:30
Sound healing: 11:30 -12:45
Lunch /break: 12:45-13:45
Yin yoga: 13:45-14:45
Restorative/meditation yoga: 14:45-15:30
Use of facilities: 15:45 18:00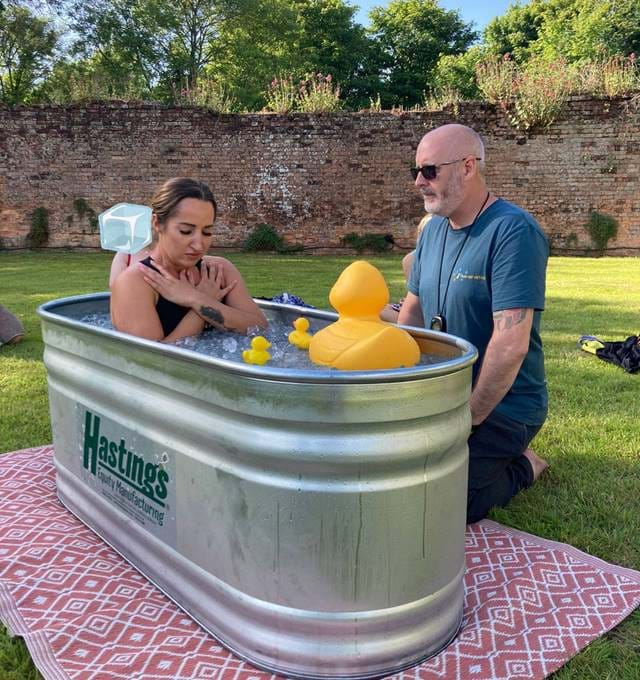 Wim Hof Method
23rd October 2022 | Price: £130
This is an entry level workshop intended for beginners and curious newcomers.
All facets of the Wim Hof Method workshop will be led by a Certified Wim Hof Method Instructor Corin Ridout. Find out how oxygen and cold put beneficial stresses on your body, learn how the mind can be controlled, and engage in a variety of breathing and cold therapy activities.
The Days Schedule:
Arrival from 8:30 -9:15
Welcome tea 8:30-9:30
Science  9:30  -10.00
Breathing 10:00-10:30
Break with healthy snack 10:30-11:00
Mindset and commitment 11:00-11:30
Breathing 11:30-11:45
Ice bath 11:45-12:30
Reflection and questions 12:30-13:00
Lunch 13:00
Use of facilities 14:00-18:00