The Pastry Kitchen - Choux
£125 per person
A half day cookery class experience
The Pastry Kitchen is a series of classes teaching you how to master pastry. This half day class will focus on delicious Choux pastry, teaching you how to perfect and create delicious Éclairs perfect for parties or just a naughty treat.
For a full day class, why not join 'The Pastry Kitchen' and create scrumptious desserts and mouth-watering  Quiche.
If you would prefer to book over the phone or are using a voucher as payment/part-payment please contact reservations on 01425 282212 or email your details to cook@chewtonglen.com. Unfortunately, vouchers can only be redeemed via the phone or email, not through the booking system.
Oct 28 2022 Places available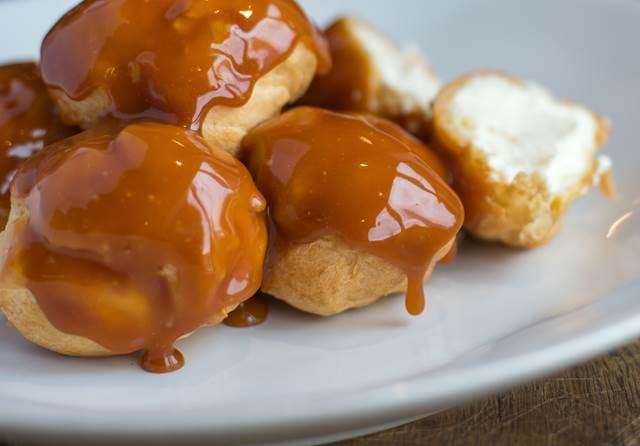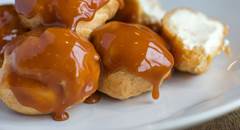 Course Overview
The class will begin at 10am. Please arrive 15 minutes before the class begins for refreshments and registration to ensure the class begins on time.

Cookery classes include a mixture of hands-on cooking and demonstrations to help you get the most out of your time with us.
Sit down for lunch at 1pm. We do not expect you to eat your beautifully made Choux pastries for lunch, so for this class lunch will be provided by the wonderful team in The Kitchen.

Finish – 1.30pm approximately, taking home your creations, new skills and The Kitchen Apron.
Course Dishes
Perfect Choux Pastry

Salted Caramel and Popcorn Eclairs

Create your own mini Croquembouche masterpiece to take home