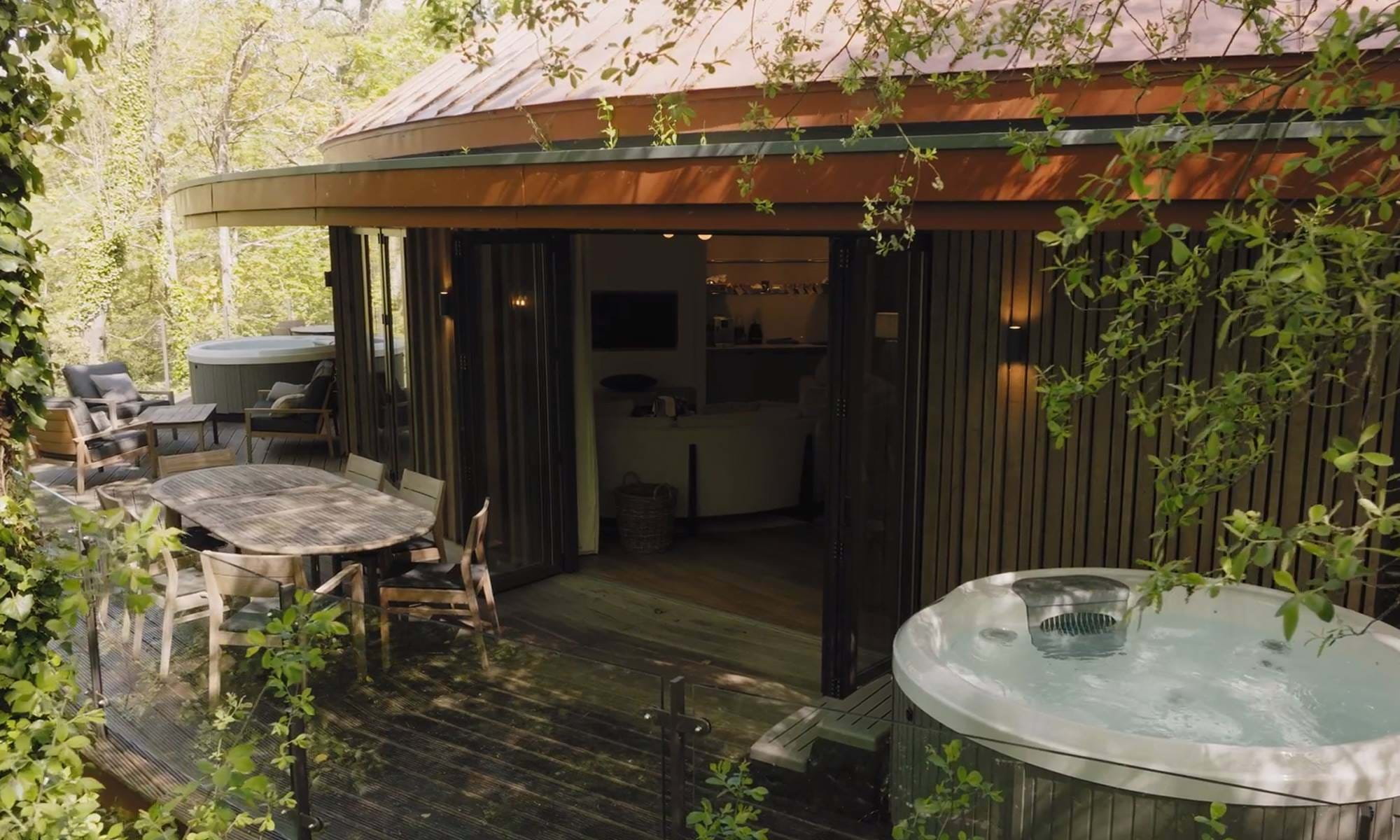 Consider it the most secluded abode to nestle in the tranquil New Forest; our private Treehouse is a place where you can gather those closest to you and immerse yourself in the trees together for the most extraordinary experience.
Equipped with a wood burner in the heart of the living space, beautiful rich tones of green and grey echo the environment beyond the balconies. We've carefully considered the interior design to create a real sense of luxury that still has an essence of earthy tranquillity to complement the idyllic surroundings.
Up to four adults and eight children can indulge in all of the deluxe features that this Treehouse has to offer, with an abundance of ways to relax both inside and outside. Gather inside for some old fashioned games in the warmth or if the sun is shining explore a world of untouched nature outdoors.
Let a personal chef take charge of your dining preferences with a serviced kitchen, however, if you would like to keep it as private as possible stick to our celebrated Treehouse Hampers, where a simple hatch will allow your delicious deliveries to be made in the most discreet way possible. Delight in the potential to make this experience as bespoke as you like, with unparalleled privacy and ultimate indulgence.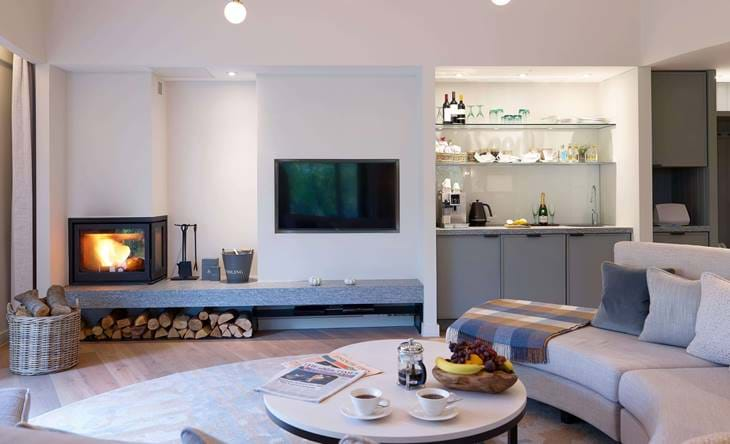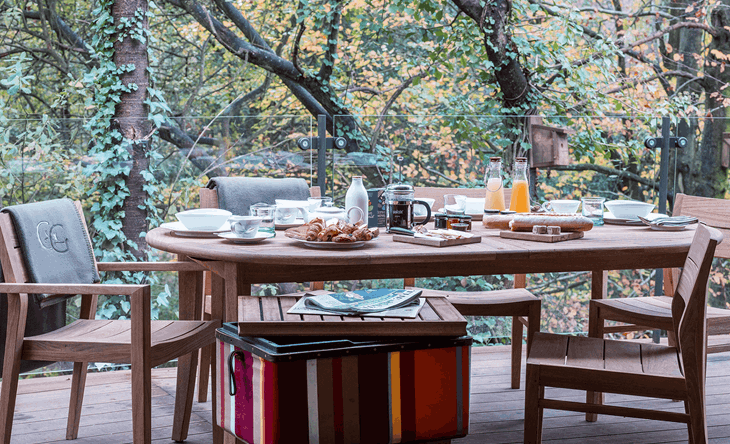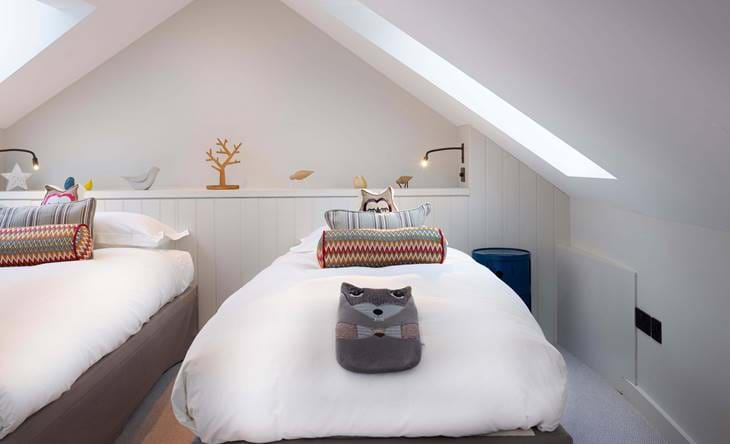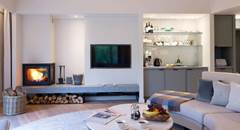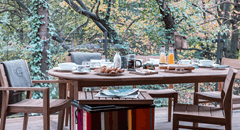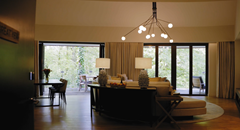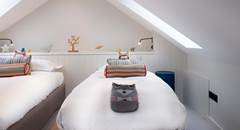 The finer details
Great Yew: 94sqm GF + 15sqm mezzanine

Little Yew: 56sqm GF + 19sqm mezzanine 

Whole Treehouse: 160sqm GF + 34sqm mezzanine 

Large outside terrace with comfy seating and day beds

Outdoor hot tubs on the terrace deck

Breakfast hamper delivered daily

Wood burner in the heart of the living space with log storage

Under-floor heating
Marble bathroom with a large free-standing bath with forest view

Bespoke walk-in shower, a flat-screen TV and two basins in both large bathrooms

Flat-screen TV in the sitting room and bedroom with Sky and DVD player

Mood lighting