Curated with you in mind
Tucked away in the foyer of the hotel, you will find The Boutique. Our luxury, highly curated shopping experience - delivering you the highest quality products from well-known names and independent artisans.
Carefully curated by our Boutique Manager, Keely - everything in store is there with purpose. Keely has selected brands and artisans because of their ethos, purpose and quality. With a passion for high quality products and supporting local businesses, you could easily see away an afternoon, browsing the shelves of The Boutique.
Proud to stock a carefully curated range of environmentally responsible and fair-trade products, crafted by UK brands and artisans.
Alex Monroe
Alex Monroe Jewellery is inspired by nature, and the nostalgia of a childhood spent roaming the Suffolk countryside. Every piece is conscientiously designed and responsibly handmade in England by jeweller Alex Monroe, our expert team of makers and skilled long-term partners. From strong South East London roots, Alex Monroe jewellery is now much loved worldwide for its unique detail, character and craftsmanship
The Cambridge Satchel Co
The Cambridge Satchel Co have grown so much since their beginnings, but their passion has never waned. Their pursuit of excellence underpins everything they do, as they remain committed to making exceptionally good quality bags that last a lifetime. Bags that can carry a lifetime of learning – of curiosity, creativity and adventure. It's why they thrive in Cambridge, a city rich in history and culture, but nevertheless ever looking forward, shaping change and driving progress.
Pelegrims
Pelegrims is the brainchild of natural formulator, Alex Verier (previously Director at Haeckels).
Alex says, "Our intention is to formulate low intervention, active skincare formulations that work in harmony with the skin supporting it to heal and rejuvenate itself. Sustainability is hugely important to us, so using waste products from the wine making process and harnessing the powerful grape extracts are at the core of our brand and our future research. We're looking forward to documenting our product journey in the years ahead".
Rosie Sugden
Scottish-based designer Rosie Sugden founded her eponymous label in 2011. A graduate in Knitwear Design, her accessories line combines her idiosyncratic take on contemporary design with the inherent natural beauty of Scottish Cashmere, brought out through extraordinary craftsmanship.
Chewton Glen Estate Honey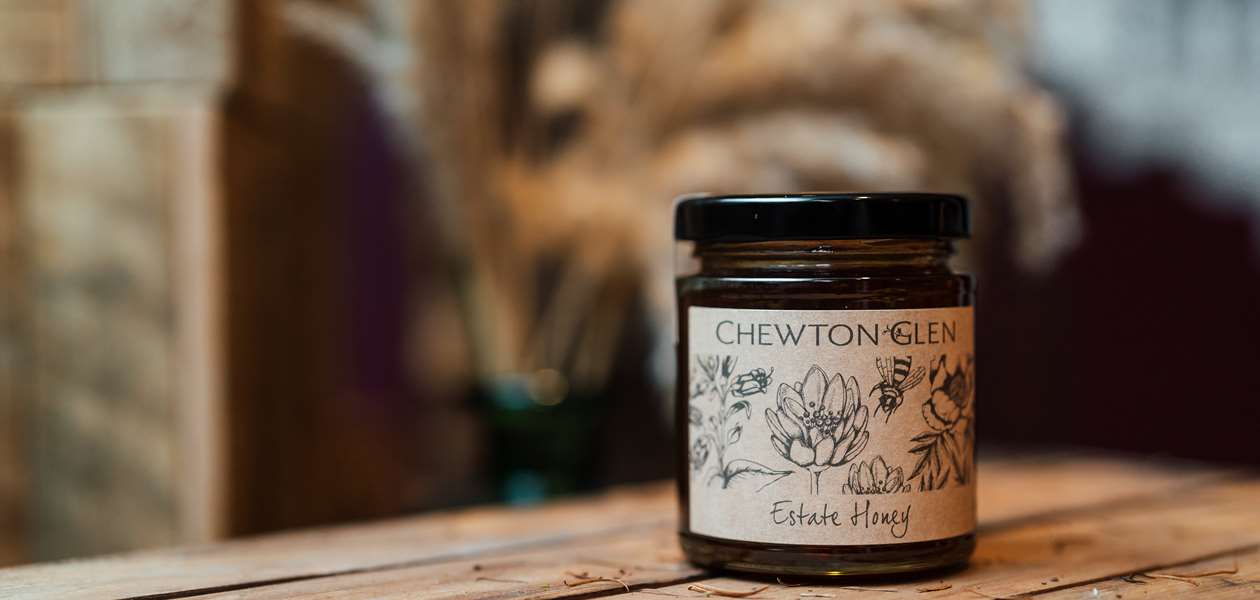 At the heart of everything we do is great quality, sustainably sourced. Housed in our very own orchard are thousands of bees, living happily in their hives. We're proud to serve the honey from our bees in the restaurant and kitchen, as well as selling it here in The Boutique - Meaning you can take the incredible taste of Chewton Glen, home with you. 
A Glimpse Into The Boutique
Here are just a few of our incredible suppliers who make The Boutique even more special and worth the visit.