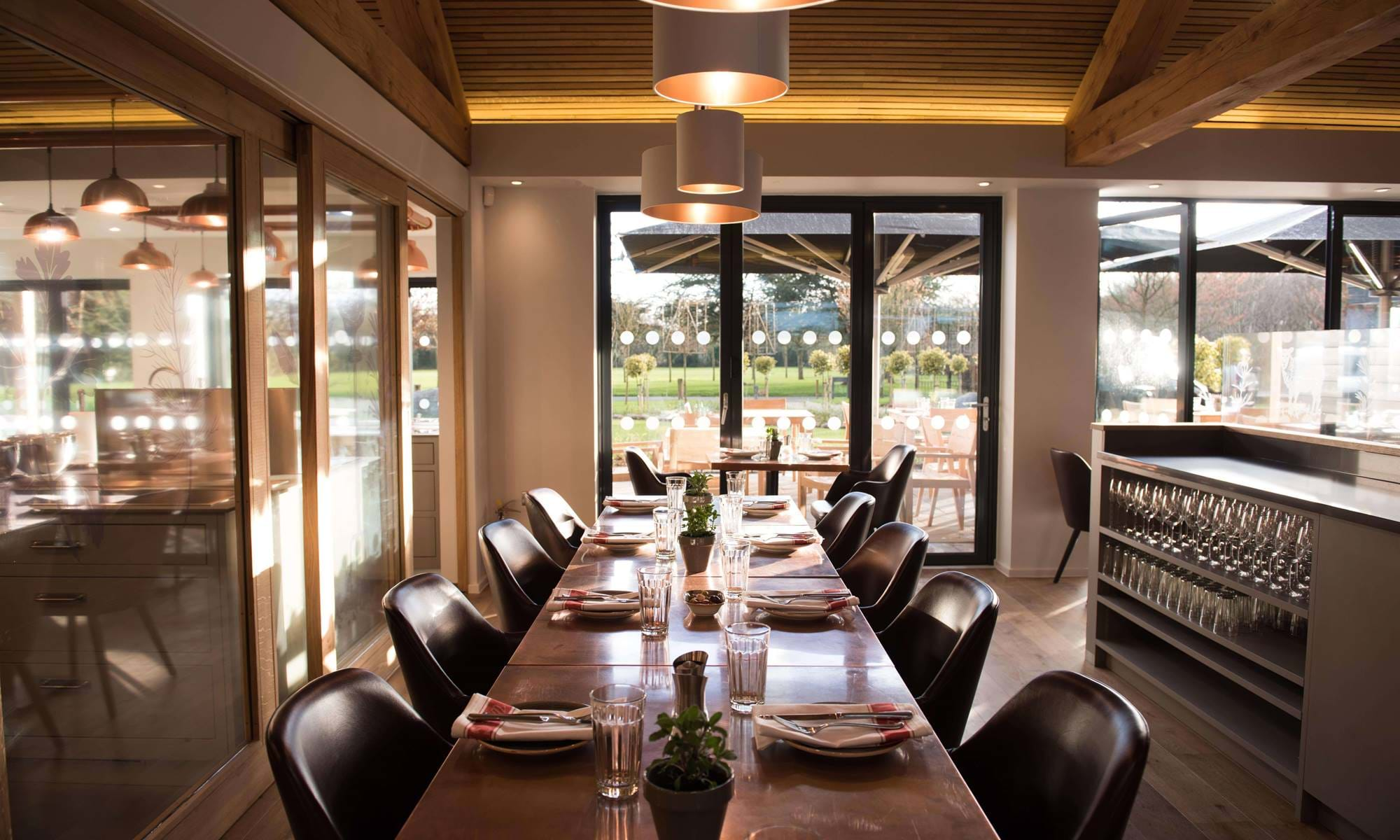 The Kitchen - Cookery School

The Kitchen is perfect for enjoying and learning about food and cooking. James Martin and his brigade of talented Chefs have curated a menu featuring seafood and fish dishes, wood-fired pizzas, gourmet burgers, superfood salads and to finish; puddings selected by the man himself. 
From the garden to your plate, surrounding the restaurant are raised beds and a greenhouse where herbs and vegetables are grown all year round for our delicious menu and cookery classes. 
Cook with James Martin
A unique opportunity
Book Now
Watch Now
Click the video to the left to hear from Gerard Malloy, our very own Chef Tutor. Learn about what you can expect when you attend one of our Cookery Classes.