Supper Club - Steak Night
£69 per person
Celebrate Valentine's Day 2024 with a hands-on, unforgettable dining experience at The Kitchen Cookery School.
As well as learning the art of cooking the perfect steak you will learn about its journey from the farm to the butcher. We'll take you through the differences between cattle, the cuts, the hanging and aging process and how to cook your steak to maximise its flavour and tenderness.
Then, reward your hard work by enjoying your dishes seated around the Chef's Table, accompanied with a glass of wine.
If you would prefer to book over the phone or are using a voucher as payment/part payment please contact reservations on 01425 282212 or email your details to cook@chewtonglen.com. 
Please note that this class is for those aged 18+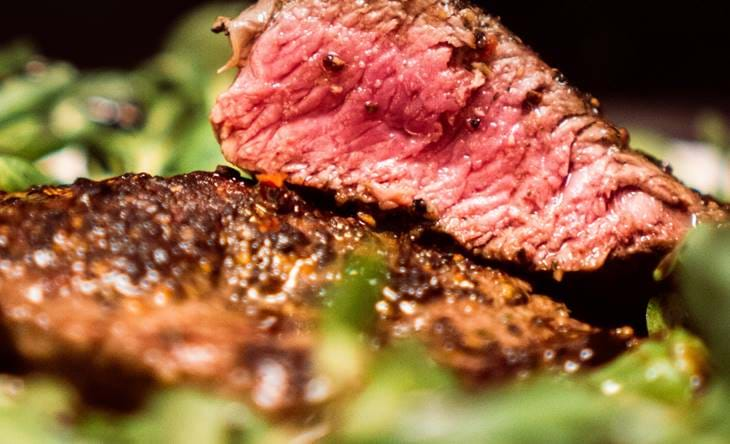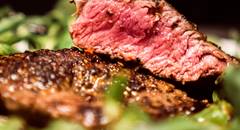 Course Overview
We kindly ask that you arrive 15 minutes before the class begins for registration to ensure the class begins on time.

Evening cookery classes focus on one dish. Cookery classes include a mixture of hands-on cooking and demonstrations to help you get the most out of your time with us.
Sit down around the chefs demonstration table to enjoy your perfectly cooked steak with chips supplied by The Kitchen and a glass of wine to complement your meal.

Finish – approximately 8:30pm, taking home your new found knowledge along with The Kitchen apron as a souvenir of your evening at the cookery school.
Course Dishes
Seared Sirloin Steak

Peppercorn Sauce

Roasted Cherry Tomatoes & Grilled Mushroom
Triple Cooked Chips

Paired Local Craft Beer
Things to Know
In the majority of cases we will be able to adjust dishes to accommodate all dietary requirements so please let our reservation team know before you book or on your web booking. There are a very few classes that cannot successfully be adapted to accommodate a certain dietary requirement. If this is the case we will be more than happy to recommend a class to suit your needs.
We are often making improvements to recipes and adapting the dishes taught on our classes to enhance your experience. Dishes on this class may be subject to change.