The Middle Eastern Kitchen
£210 per person
A full day cookery class experience
Chef Tutor - Gerard Molloy
Succumb to the temptation of the rich and aromatic flavours of Middle Eastern cuisine. From the many countries forming the Middle East come unifying cooking methods and diverse flavours using spice and herbs in abundance. Join us on a culinary journey as as we explore and inspire with a selection of mouth-watering dishes packed with flavour and fragrance.
If you would prefer to book over the phone or are using a voucher as payment/part payment please contact reservations on 01425 282212 or email your details to cook@chewtonglen.com. 
Please note that this class is for those aged 18+
Feb 21 2024 Places available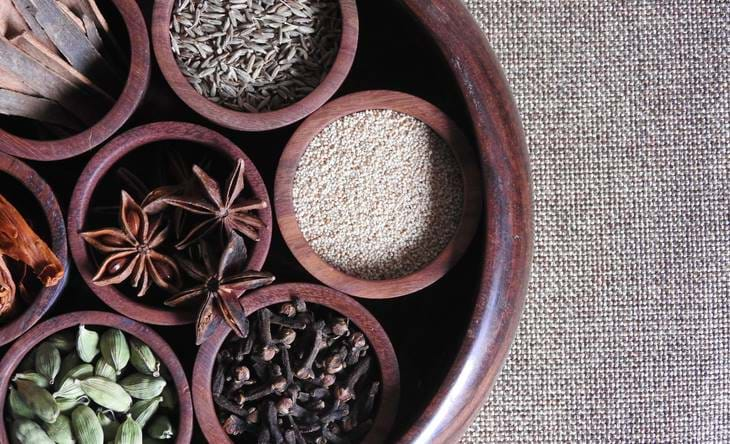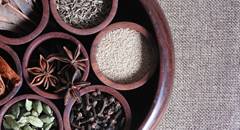 Course Overview
Please arrive 15 minutes before the class begins for refreshments and registration to ensure the class begins on time.

Cookery classes include a mixture of hands on cooking and demonstrations to help you get the most out of your time with us.
Break around the chef's demonstration area tucking into the food you have cooked, accompanied by a glass of wine.

Take home your delicious creations, new found knowledge and skills, and The Kitchen apron as a souvenir of your day.
Course Dishes
Seared Marinated Cyprian Halloumi, Crisp Samoon Iraqui Flatbreads, Turkish Rose Harissa Labneh, Avocado, Preserved Lemon & Perisan 'Zereshk' Barberry Salsa, Syrian 'Pul Biber' Pickled Red Onions

Slow Cooked Lebanese 'Baharat' Spiced Lamb Shoulder, Kuwait 'Birhi' Dates & Fresh Herb Israeli 'Style' Couscous, Spicy Yemen 'Zhug', Garden Mint & Arabic Sumac Yoghurt

Roasted Palestinian Za'atar Cauliflower Steaks, White Bean & Sesame Tahini Puree, Toasted Almond 'Style' Egyptian Dukah & Iranian Black Lime Tabbouleh, Pomegranate Molasses & Seeds

'Muhallebi or Mahalabia' - Jordanian Middle Eastern Rice Milk Pudding, Rose & Orange Blossom Water, Toasted Pistachio & Aromatic Rose Petals
Things to know
We are often making improvements to recipes and adapting the dishes taught on our classes to enhance your experience. Dishes on this class may be subject to change.

In the majority of cases we will be able to adjust dishes to accommodate all dietary requirements so please let our reservation team know before you book or on your web booking. There are a very few classes that cannot successfully be adapted to accommodate a certain dietary requirement. If this is the case we will be more than happy to recommend a class to suit your needs.
We will supply containers for you to transport your delicious creations home in, however in the interest of sustainability we encourage you to bring your own containers from home.