The Korean Kitchen
£125 per person
A half day cookery class experience
Chef Tutor - Gerard Molloy
Korean Cuisine is internationally renowned as being among the healthiest in the world. Consisting of a high ratio of protein-based ingredients, with condiments that are packed with flavour yet very few calories, Korean cuisine in perfect for a health kick, or just for someone looking to expand their cooking repertoire.
If time is of the essence, why not consider our Supper Club - Korean Bibimbap class for a shorter, relaxed evening class to cook and dine in the company of like-minded people.
If you would prefer to book over the phone or are using a voucher as payment/part payment please contact reservations on 01425 282212 or email your details to cook@chewtonglen.com.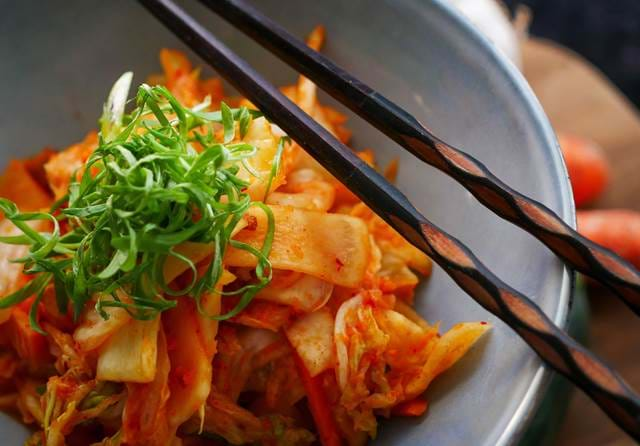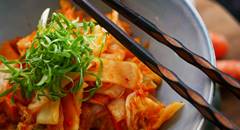 Course Overview
Please arrive 15 minutes before the class begins for refreshments and registration to ensure the class begins on time

Cookery classes include a mixture of hands-on cooking and demonstrations to help you get the most out of your time with us.
Enjoy the delicious dishes you have cooked before heading home.

Finish, taking home your creations, recipes and The Kitchen Apron as a souvenir of your time at the cookery school.
Course Dishes
Sujebi - Korean Hand-Pulled Noodle Soup

Haemul Pajeon - Seafood & Onion Pancakes

Bulgogi - Korean Barbecue Beef

Kimchi - Napa Cabbage Kimchi
Things to know
We are often making improvements to recipes and adapting the dishes taught on our classes to enhance your experience. Dishes on this class may be subject to change.
We will supply containers for you to transport your delicious creations home in, however in the interest of sustainability we encourage you to bring your own containers from home.