The Story of
Izzy and the Bear
REUNITE verb
[To bring two or more people together again after they have been separated for a long time; to come together again]
What draws us back to that special somewhere time and time again? Is it the fact we are greeted as friends and made to feel at home while experiencing exceptional comfort and intuitive service? Or perhaps it's the unique memories that we have created in that special place that leave us wanting to make more, especially with those we love.
As a Chewton Glen guest, whether you are returning or visiting for the first time, with family or friends old or new, we hope that we will always leave you wanting to come back.
We'd like to introduce you to Izzy and the Bear, two of our smaller guests, who became firm friends on Izzy's first visit. They embarked on adventures together before being accidentally separated. Thankfully when Izzy had the chance to return they were reunited – watch their heart-warming tale here:
Follow in Izzy's Footsteps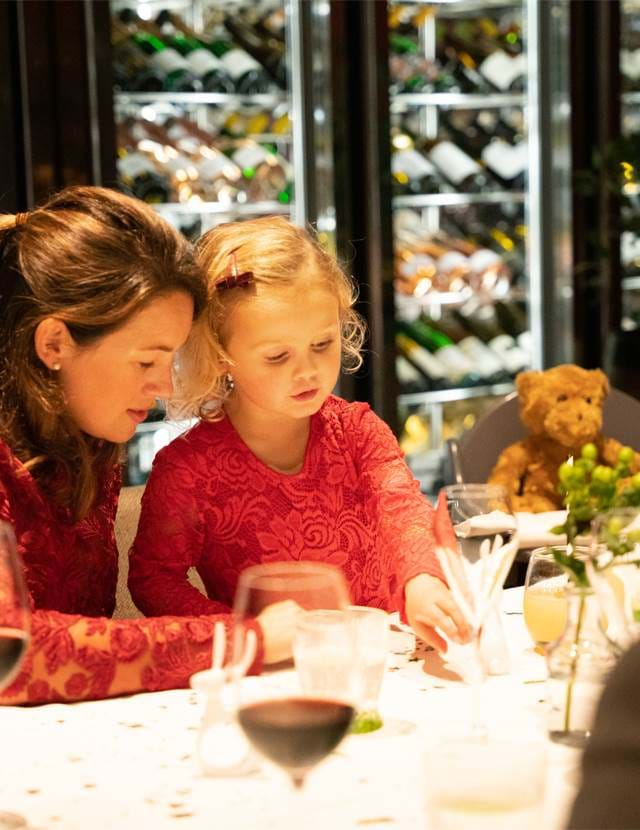 We want everyone to feel exceptionally special when they stay at Chewton Glen, just like Izzy and the Bear. Our quintessential English country house embodies the wonderful characteristic of a place where you can relax, connect and spend time with friends and family, an experience that will stay in your heart and memory forever. Whether you celebrate a special family occasion in one of our exclusive private dining rooms (like Izzy's family), explore the expertly curated menu in The Dining Room, or catch up over a freshly made wood-fired pizza at our more relaxed restaurant, The Kitchen, you'll discover a wealth of culinary delights catering for all tastes. 
Step into and experience our award-winning, tranquil spa - unwind in the hydrotherapy pool, luxuriate in the outdoor hot tub, or indulge in a bespoke treatment by one of our exemplary therapists - you're sure to find your blissful centre here. There are also allocated swim times for smaller guests, to enjoy our fantastic indoor pool*.
*(swim times apply).
A Wonderful and Warm Home-From-Home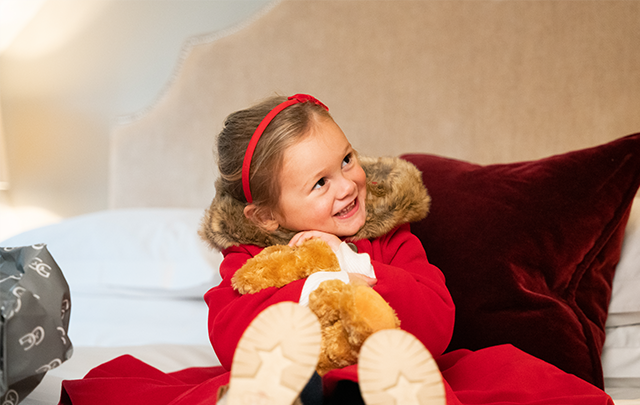 Families will love our spacious family-friendly Suites in the main house, or scaling new heights in our fabulous Treehouse Suites, each with private terrace nestled in the woods and a hot tub to soak stresses away in – and lots of stylish and contemporary space to enjoy.  There's also plenty of activities that you, like Izzy, can play, such as a highly competitive game of croquet, golf, and country pursuits like sheep-walking, all within our glorious grounds. For budding chefs, follow Izzy to The Kitchen Cookery School at Chewton Glen, where you can book adult, junior and teen cookery classes, to practice and perfect creative culinary skills.