Welcome to The Walled Garden. Located in the heart of the estate and home to many plants, insects and statues. The Walled Garden is not only a place of relaxation, it's a wedding venue and even a source of ingredients for the rest of the hotel.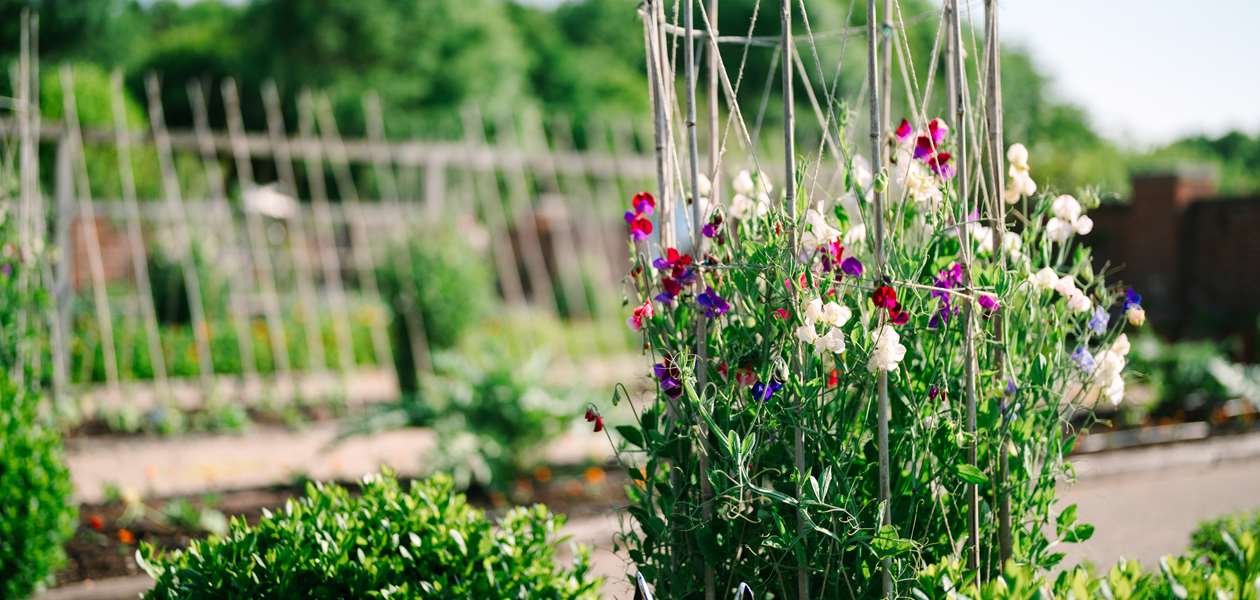 Everything we plant in The Walled Garden is with a purpose. Our crops range from food to be used in the cookery school, edible flowers which are both functional and beautiful or companion plants which reduce the need for spraying chemicals - for example, many crops attract ladybirds that eat the aphids and avoid us needing to spray with chemicals.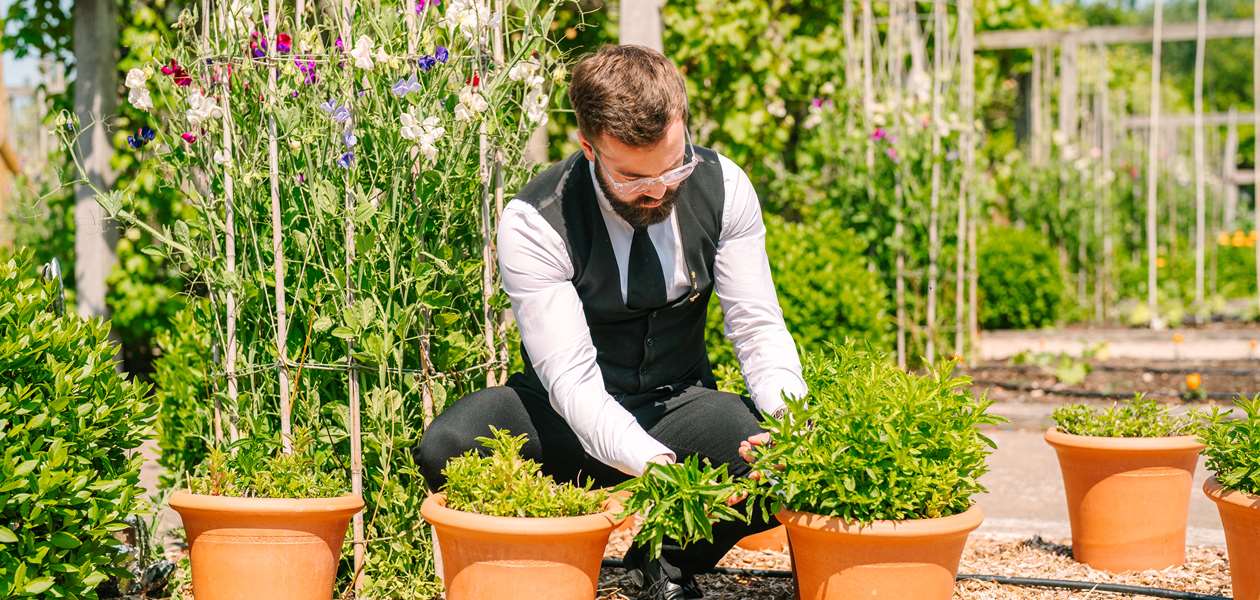 The crops from The Walled Garden go as far as to reach every corner of the estate - providing a food source for the restaurants, cookery school and even other animals. Each day, a bright selection of crops are sent to the cookery school for that days' class.
The restaurant and bar staff will often come and help themselves for herbs to be used in a range of dishes and cocktails and the sunflower heads are left on, to act as a source of food for the birds that nest in and around The Walled Garden.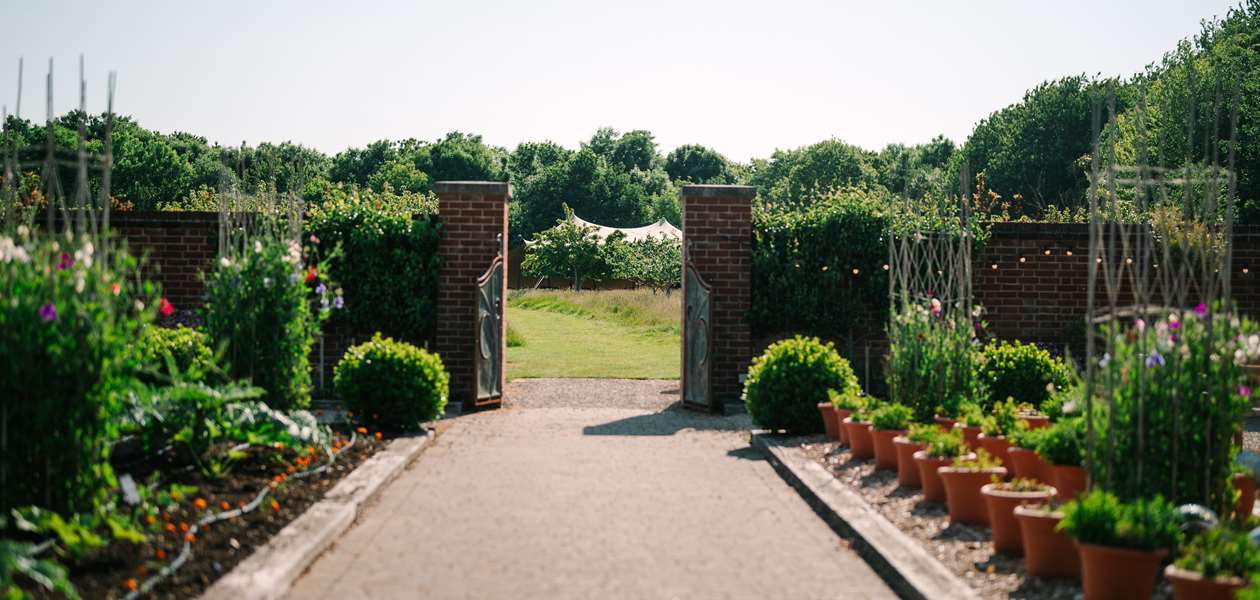 The Walled Garden is then surrounded by two orchards with 450 different fruit trees, further increasing our crop production and interest. Next time you're here, take a walk through The Orchard and see how many different fruits you can spot.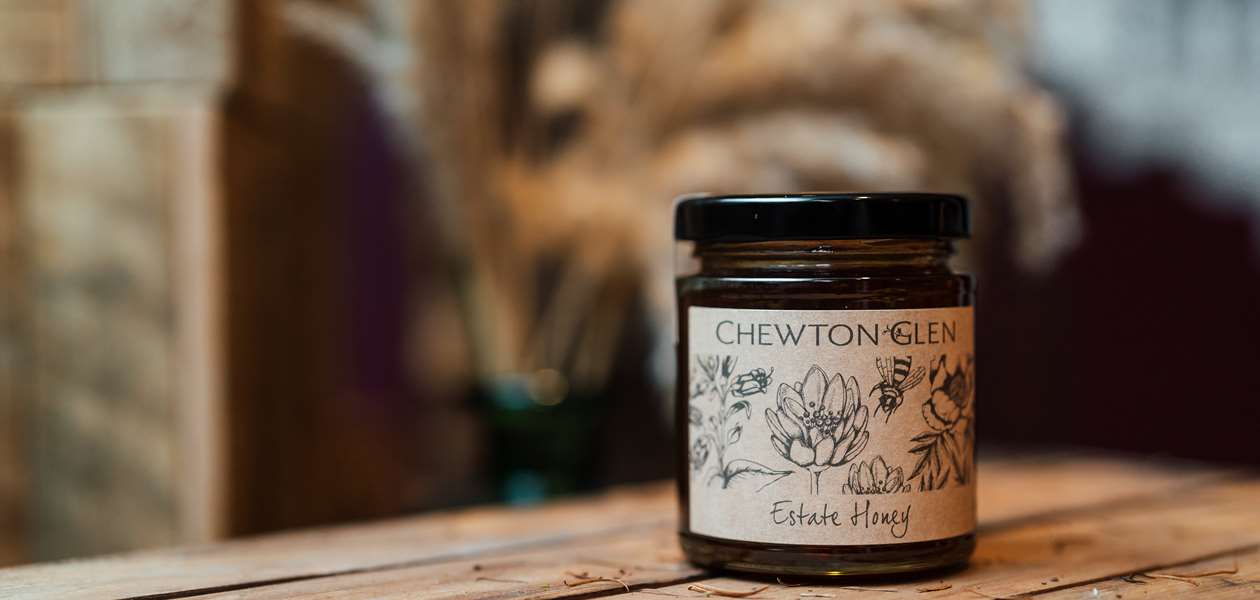 Nestled away behind our orchard are thousands of bees and their hives. The bees form an integral part in our desire to run a sustainable eco-system around the estate. Not only do they pollinate the many flowers around the estate, but they produce honey and honeycomb which is sold in The Boutique and used in our restaurants.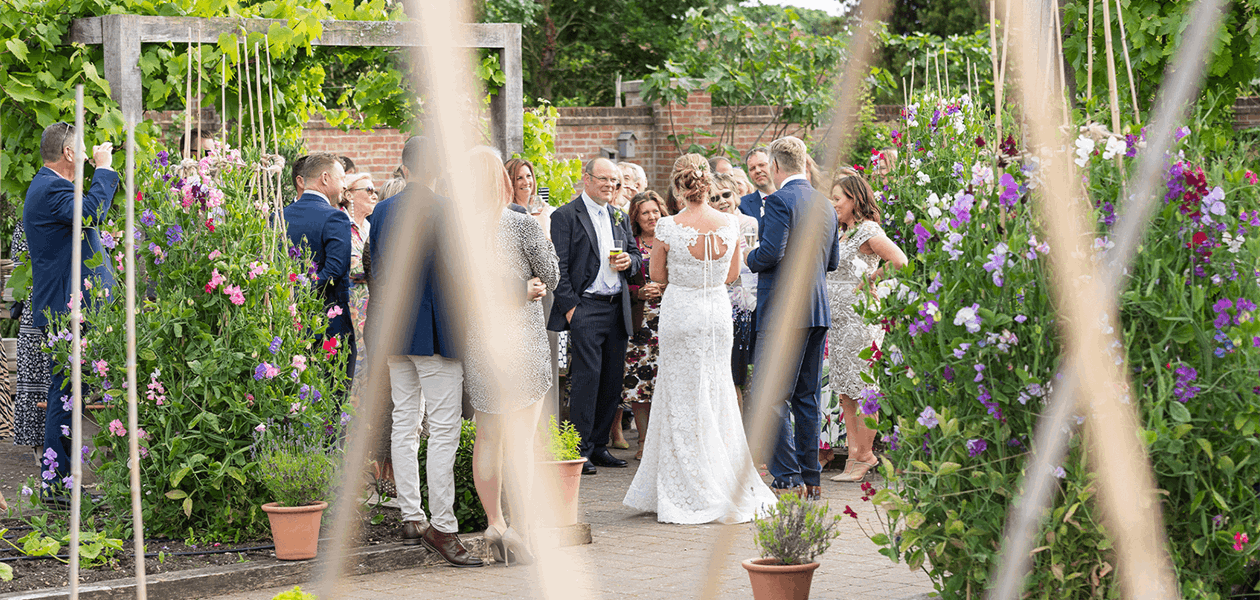 A Wedding Venue Like No Other
Say your vows outdoors in the enchanting Walled Garden, which changes with the seasons. Whether you're planning an intimate gathering or a larger celebration with your family and friends, we can tailor this versatile setting to host up to 140 guests.
Once your vows have been exchanged, enjoy soaking in the atmosphere of a live band over drinks and canapés - before disappearing off around the estate for photos.